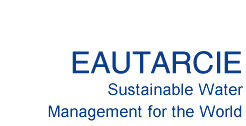 Contact


We will respond by email to all technical questions. Please contact us at the following email address: joseph.orszagh@gmail.com
Joseph Országh will personally reply to all correspondence in Hungarian, Esperanto and French. He can respond with short answers in Esperanto: if the answer requires a more significant development, he will reply in French or Hungarian.
Our Hungarian readers can contact our contributors, Szijártó Csilla and Tőgyi Balázs.
Our English-speaking readers can contact our Canadian collaborator, André Leguerrier.
For correspondence in Dutch, German, Italian and Spanish, Joseph Országh will respond with a certain delay, for translation purposes.
May we emphasize the contribution of our team of volunteers who profoundly believe in the work described on this website and have deemed important that it be more widely disseminated.
First of all, many thanks to Marc Esselin who kindly hosted the first website, www.eautarcie.com, before its transition to www.eautarcie.org.
We depend on the continued collaboration and expertise of André Leguerrier, our editor-in-chief, architect in Montreal (Canada) who has given a new impetus to the site not only by having translated almost all of the works from French to English, but also through his own works, complementary to those of Joseph Országh. André Leguerrier beneficently manages and updates the site, ensuring its continued relevance. He can be reached at: eko-logis@sympatico.ca. He can answer questions both in French and English.
We are deeply indebted to our main Dutch-speaking contributor, Jos Debouvere who kindly accepted to translate the works from French to Dutch. Many thanks to his predecessors, Marie-Claire van Arendonk and Christophe Rocour for their earlier contribution.
We must also acknowledge the collaboration of our German-speaking contributors, namely Severine Felt supported by Elisabeth Felt and Arnold François, as well as Françoise Villard, who have kindly accepted to translate a number of documents from French to German.
May we also underline the collaboration of our Italian contributor, Nicola Passardi, who has kindly accepted to translate some of the works from English to Italian. Many thanks to his predecessor Antonello Dell'Orto for his earlier contribution.
As well, many thanks to our Spanish contributor, Paula Lumbreras who has kindly accepted to translate some of the works from English to Spanish. And gracious thanks to our earlier Spanish-speaking contributors : Lucie Allain, Inés Clavero Hernández and Florian Nordberg who translated documents from French to Spanish.
Finally, lest we not forget that the www.eautarcie.org website was kindly designed and, until recently, hosted under his sponsorship by the webmaster Thierry Perrin.